Gatelock Van Large – Roller Shutter
Security padlock for vehicles with shutter closure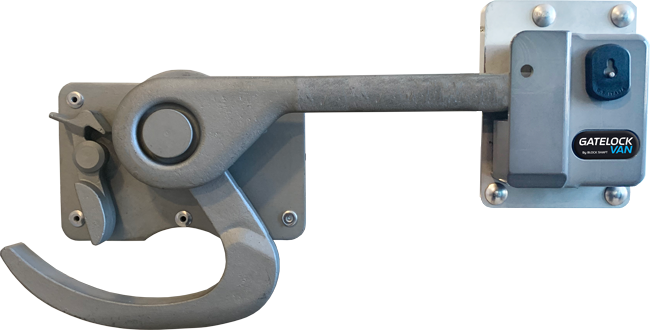 GATELOCK VAN LARGE SERRANDE series is permanently installed on the rear shutters of the commercial vehicle. The padlock protects the original closing handle of the shutter, replacing the original closing of the same. The padlock opens using one of the three Netoma® security keys and allows the shutter to be opened. When closing, just push the shutter handle to automatically hook it into the padlock.
Available for trucks and semi-trailers
Mechanical configuration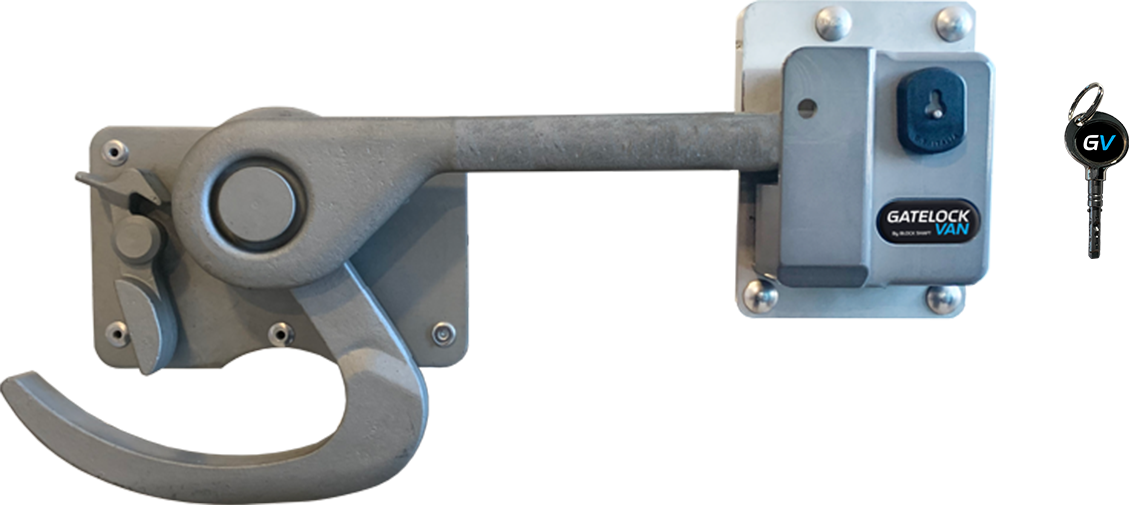 The GVL ROLLER SHUTTER padlock is supplied in the mechanical configuration. Thanks to the Netoma® security cylinder positioned inside the padlock, opening will be possible using one of the 3 supplied keys. Following the operations of loading and unloading goods, the coupling of the same will take place automatically with only closing the vehicle doors.