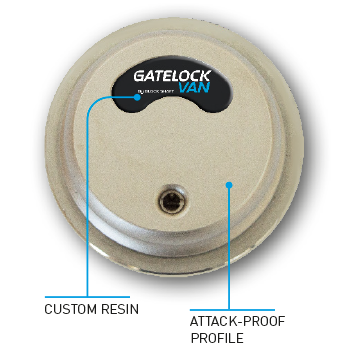 GVS-the little big GATELOCK VAN GV-S is the smallest of the family and is designed specifically for the protection of the cargo area of medium and small vehicles. Designed with soft and rounded shape to prevent the infringement with common burglary tools, is equipped with a cam locking system and a HIGH SECURITY CYLINDER Netoma®. It is available with the same key for rear and side doors. It can be easily and quickly installed.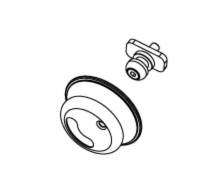 SERIES "F" Easy to use and install, the "F" SERIES needs a single hole on the sheet metal of the vehicle to place the padlock. It can be fitted either on rear or side doors of each van. It opens by using the key while is closed by pushing the lock toward the strike pin.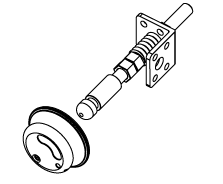 SERIES "T" Specifically designed for box van with tail lift. The "T" needs a single hole through the tail lift in order to engage padlock over the locking pin fitted on the side of the vehicle structure.
To be installed on box body vehicles with tail lift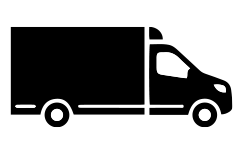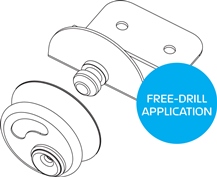 SERIES "P" The lock-NO drilling, the "P" series closes the door by pushing the lock above a stanless steel bracket fitted over the original lock of the vehicle. The "S" series can be installed either on the back or the side door of the vehicle without drilling any hole on the sheet metal.
To be installed on maxi vans