Gatelock Van Medium – Partition
High Security Lock for Bulkhead Door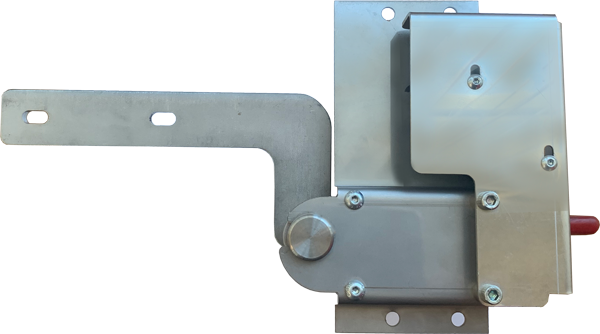 GATELOCK VAN PARTITION is designed for those with particular safety and resistance needs, the lock is permanently installed on the sliding door that divides the driver's cabin from the load compartment of any commercial van. The padlock can be opened mechanically thanks to the use of one of the 3 supplied keys or electronically, thanks to the use of a remote control or tag. The lock also grants a superlative level of security against burglary. Finally, an emergency release has been provided from inside the load compartment, resistant to intensive use and anti-tampering.
Application on vans up to 3,5 tons.
Mechanical Configuration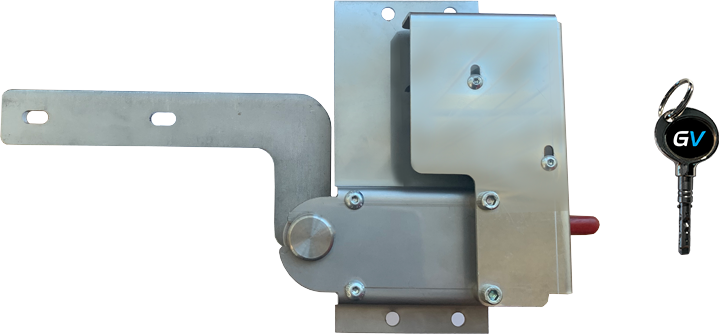 GVM PARTITION padlocks are supplied in the mechanical configuration. Thanks to the Netoma® security cylinder positioned inside the padlock, opening will be possible using one of the 3 supplied keys. Following the operations of loading and unloading goods, the padlock closes automatically just by pushing the doors.
Electronic configuration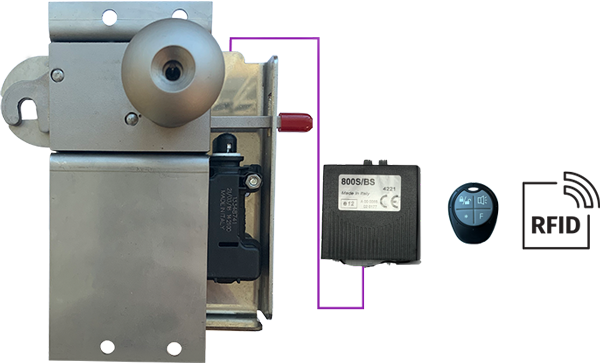 GVM PARATIA padlocks are designed to work through an electrification kit made up of a control unit and a motor (automotive class). Through a radio control or transponder, this upgrade allows remote management of the entire system without the need to use the mechanical key, supplied in any case for any emergency. This version can be interfaced with any GPS system.