Accessories for GVM & GVL
Gatelock Van®
Electric Kit (GPS Interface)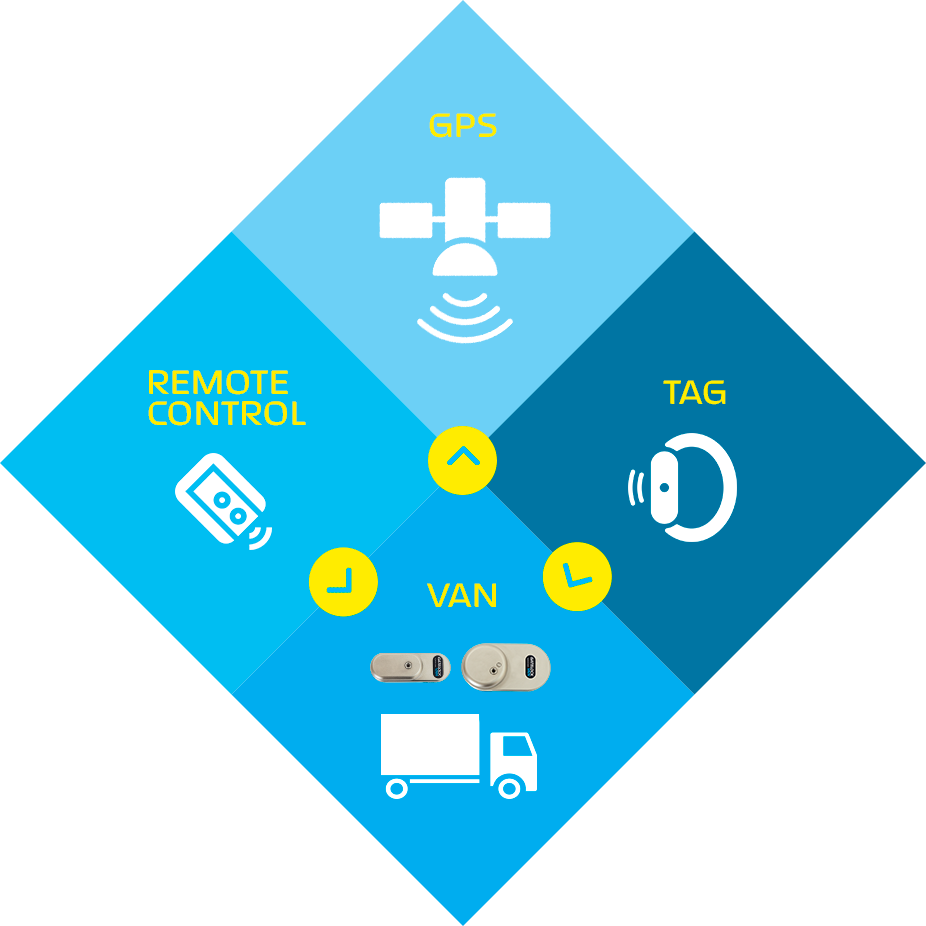 The GVM lock is designed to be driven by an electrification kit consisting of a control unit and a motor (automotive class).
Through a radio control or transponder, this upgrade allows remote operation of the entire system without using the mechanical key * (*: emergency).
The version in question can be interfaced with any GPS system present on the vehicle or installed simultaneously.
The dust cap upgrade is available for the Light and Courier versions. This is a lock protection that prevents the formation of impurities inside the cylinder that could compromise its correct operation. A vertical sliding door, fixed inside the cap and provided with a peg that facilitates key insertion, guarantees the lock's isolation from atmospheric agents. Solution suitable for vehicles operating in extreme climatic conditions or in the presence of snow, mud, etc.
The GatelockVan Large in the eXtra version has the same features as the standard series and also shows excellent performance in cutting resistance with disc power tools.
Its resistance is linked to the integration in its body of 5 carbide bars (tungsten carbide used for metal chip removal tools) with a diameter of 8mm and a length of 40mm.
They are positioned in various lower strategic directions.